Our Virtual Adviser Program has been very successful in assisting over 150 small businesses and nonprofits navigate through this unprecedented pandemic.  A huge thank you goes out to all of our Virtual Advisers who have so graciously volunteered their time and expertise through a few video/phone calls to provide insights and guidance to these emerging leaders. Here are some highlights of a few of our most sought after Virtual Advisers:
 Kristi Wenaus
Kristi Wenaus is a business development coach from Nova Scotia specializing in tourism and hospitality.  She has assisted several accommodation venues such as motels, inns and campgrounds, and a few tourist attractions, located in Nova Scotia, PEI and New Brunswick.  
Kristi has been amazing! She was an excellent fit for us in that she had extensive experience in hospitality and tourism, a great business sense and a wonderful sense of humour that made the whole experience fun. Knowledge gained will have a positive impact on improving our abilities to maintain and also secure new customers.It is an important resource for small businesses that lack the funds for higher level and costly training that is available at no charge.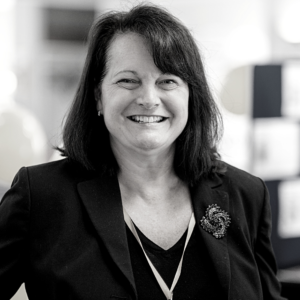 Nancy Clogger
Nancy Cogger is an Ontario based senior marketing executive with experience in several industries, including food and restaurants. Some of the organizations that Nancy has worked with include a pub, restaurants, tourist farms, a catering and a food manufacturing business, all located in Nova Scotia, New Brunswick and Ontario.  
Nancy is an experienced sounding board to bounce ideas off of, by bringing up her own ideas and suggestions, and sometimes through asking questions that would lead to being able to make certain decisions. She was absolutely priceless. A reasoned voice, experienced, and someone who was able to look at everything from a fresh perspective (which can be hard when you are so immersed yourself in your business day to day), Nancy offered exactly what I needed.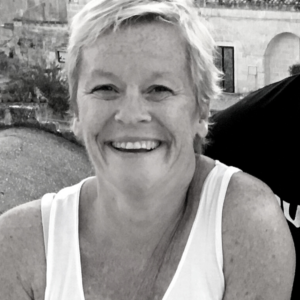 Jane Barnstead
Jayne Barnstead is an Ontario based marketing and digital media expert specializing in many industries including retail, hospitality and entertainment. Through the Virtual Adviser Program, Jayne has assisted small businesses engaged in photography, art design, health & wellness and agri equipment in Nova Scotia, New Brunswick and Ontario.  
Jayne's assistance has been very beneficial by increasing my awareness of social media. She provided lots of insights on the back end stuff that I lacked knowledge on. Getting feedback on what I can improve upon will help me to be more successful. Jayne provided a new perspective and asked questions to make me view our business from different angles, plus helped us change our marketing strategy and long-term planning.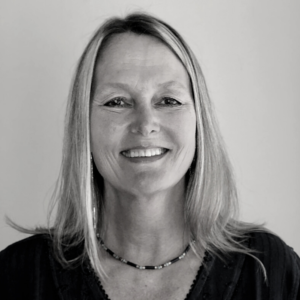 Tiska Wiedermann
Tiska Wiedermann is a management, e-learning and media storytelling professional from Ontario, specializing in the areas of film and media.  The organizations that Tiska has assisted hail from PEI and Nova Scotia in the non-profit, coaching and health and wellness industries.
Tiska has been a real help and super easy to talk to. She has great ideas and actionable insights that have helped me plan my project. Not to mention, she has been patient with an overworked mom who was trying to simultaneously manage small children during her calls. It was great to have an expert for advice and to provide feedback on some projects. The program is helping me set deadlines and keep me accountable. Having Tiska available to brainstorm and ask questions has been truly beneficial.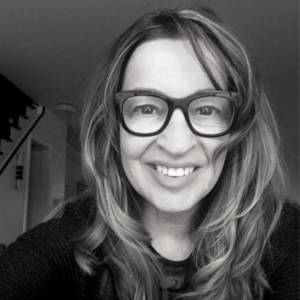 Patrick Vandermeulen
Patrick Vandermeulen is a seasoned marketing and operations professional in the grocery and retail industries, and is residing in Nova Scotia. Patrick has assisted small businesses in the food processing, aesthetics and glass studio sectors located in Ontario, Nova Scotia and PEI.
Patrick helped me with marketing ideas that I would not have thought of myself. He also made me feel motivated because of the goals he gave me in between our virtual meetings. I achieved each and every goal he set out for me. Again, most of these goals I would never set for myself, but they proved to be very insightful as well as profitable. The access to a resource we may not have found so easily or quickly without the Virtual Adviser Program is definitely fast tracking our thought process and I'm sure in turn will fast track our progress toward our goals.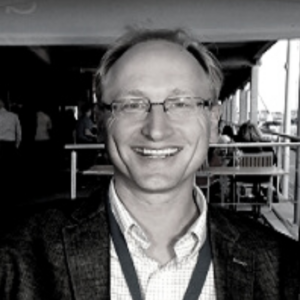 Tina Beauchamp
Tina Beauchamp, from Ontario, is an integrated marketing consultant working in various sectors including beverages, CPG, non profit, tourism and retail.  Tina has assisted various craft breweries and a health and wellness organization through the Virtual Adviser Program, all of which are located in Nova Scotia, New Brunswick and Ontario. 
It was refreshing to have another outlook on our problems and goals. As a small team I don't have many heads to bounce things off of and it was great to have fresh and expert eyes coming at our marketing initiatives. Tina has a lot of experience in our industry and is helping us to push forward and differentiate from our competitors. Thank you for the opportunity!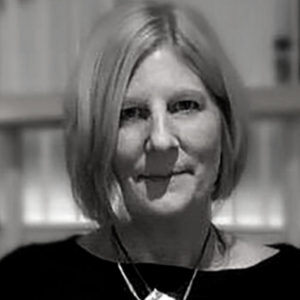 Jeanette Martin
Jeanette Martin, a social media and brand strategist from British Columbia, has experience in several industries including food service, retail and community based organizations.  Over the past year, Jeanette has assisted an event planning, a clothing boutique and health and wellness small businesses through the Virtual Adviser Program in Nova Scotia and Ontario. 
Being a solo entrepreneur, I felt a feeling of support through the Virtual Adviser Program. Jeanette was great at explaining new ideas and has proven to be very good at what she does. We have effectively learned how to communicate with our clients through social media.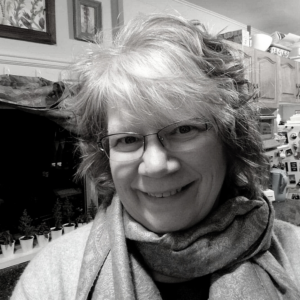 Paul Lawson
Paul Lawson is an engaging marketer and brand builder from Ontario with vast experience in a number of industries spanning packaged goods, pharmaceuticals, medical devices and sports and entertainment. Paul has successfully assisted numerous Nova Scotia and PEI based entertainment and event production organizations through this program.
The Virtual Adviser Program provided value to our business with an industry professional in a time when we needed it most. Paul's insight provided some concrete lessons on how to streamline the work that we do and consider it from a "business" perspective. I found this program to be immensely positive. Paul was filled with knowledge and was able to provide some real, concrete goals for moving our organization forward.