Looking to stay in and catching up on your binge-watching? Here's what's coming to Netflix December 2018!
Director: Peter Segal
Starring Steve Carell, Anne Hathaway, Alan Arkin
Synopsis: A highly intellectual but socially awkward spy is tasked with preventing a terrorist attack from a Russian spy agency. (Available Dec. 1)
Director: Guillermo del Toro
Starring Ron Perlman, Doug Jones, Selma Blair
Synopsis: A demon, raised from infancy after being conjured by and rescued from the Nazis, grows up to become a defender against the forces of darkness. (Available Dec. 1)
Director: Gillian Armstrong
Starring Susan Sarandon, Winona Ryder, Kirsten Dunst
Synopsis: The March sisters live and grow in post-Civil War America. (Available Dec. 1)
Director: Scott Stewart
Starring Paul Bettany, Cam Gigandet, Maggie Q
Synopsis: A priest disobeys church law to track down the vampires who kidnapped his niece. (Available Dec. 1)
Director: Paul W.S. Anderson
Starring Milla Jovovich, Ali Larter, Wentworth Miller
Synopsis: While still out to destroy the evil Umbrella Corporation, Alice joins a group of survivors living in a prison surrounded by the infected who also want to relocate to the mysterious but supposedly unharmed safe haven known only as Arcadia. (Available Dec. 1)
Director: Ash Brannon
Starring Luke Wilson, Eddie Izzard, J.K. Simmons
Synopsis: When a radio falls from the sky into the hands of a wide-eyed Tibetan Mastiff, he leaves home to fulfill his dream of becoming a musician, setting into motion a series of completely unexpected events. (Available Dec. 1)
Director: Jaume Collet-Serra
Starring Liam Neeson, Diane Kruger, January Jones
Synopsis: A man awakens from a coma, only to discover that someone has taken on his identity and that no one—not even his wife—believes him. With the help of a young woman, he sets out to prove who he is. (Available Dec. 1)
Director: Peyton Reed
Starring Jim Carrey, Zooey Deschanel, Bradley Cooper
Synopsis: A man challenges himself to say "yes" to everything for an entire year. (Available Dec. 1)
Directors: Paul Weitz, Chris Weitz
Starring Jason Biggs, Chris Klein, Thomas Ian Nicholas
Synopsis: Four teenage boys enter a pact to lose their virginities by prom night. (Available Dec. 5)
Director: J.B. Rogers
Starring Jason Biggs, Seann William Scott, Shannon Elizabeth
Synopsis: Jim and his friends are now in college, and they decide to meet up at the beach house for some fun. (Available Dec. 5)
Director: Jesse Dylan
Starring Jason Biggs, Alyson Hannigan, Seann William Scott
Synopsis: It's the wedding of Jim and Michelle and the gathering of their families and friends includes Jim's old friends from high school and Michelle's little sister. (Available Dec. 5)
Director: Tom Shadyac
Starring Jim Carrey, Jennifer Aniston, Morgan Freeman
Synopsis: A guy who complains about God too often is given almighty powers to teach him how difficult it is to run the world. (Available Dec. 5)
Director: Tom Shadyac
Starring Steve Carell, Morgan Freeman, Lauren Graham
Synopsis: God contacts Congressman Evan Baxter and tells him to build an ark in preparation for a great flood. (Available Dec. 5)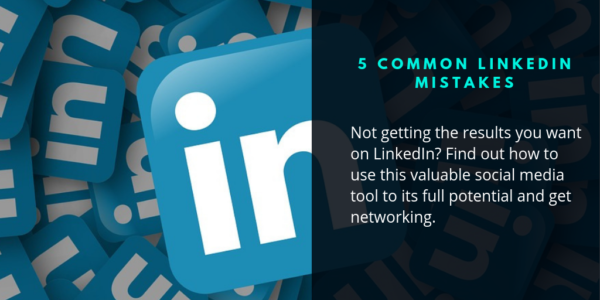 Director: Andy Serkis
Starring Christian Bale, Benedict Cumberbatch, Cate Blanchett
Synopsis: Acclaimed actor and director Andy Serkis reinvents Rudyard Kipling's beloved masterpiece, in which a boy who would become a legend, wants nothing more than to find a home. Torn between two worlds, that of the jungle and that of humankind, Mowgli must navigate the inherent dangers in each on a journey to discover who he really is. (Available Dec. 7)
Creators: Jim Patterson, Don Reo
Starring Ashton Kutcher, Debra Winger, Sam Elliott
Synopsis: Colt confronts the challenges of running a ranch as he and Abby get ready to become parents. And a second new arrival keeps the Bennetts on their toes. (Available Dec. 7)
Directors: Mike Mitchell, Walt Dohrn
Starring Anna Kendrick, Justin Timberlake, Zooey Deschanel
Synopsis: After the Bergens invade Troll Village, Poppy, the happiest Troll ever born, and the curmudgeonly Branch set off on a journey to rescue her friends. (Available Dec. 7)
Director: Alfonso Cuarón
Starring Yalitza Aparicio, Marina de Tavira, Diego Cortina Autrey
Synopsis: This film from Oscar winner Alfonso Cuarón chronicles a tumultuous year in the life of a middle-class family in Mexico City in the early 1970s. (Available Dec. 14)
Director: Charles Martin Smith
Starring Morgan Freeman, Ashley Judd, Harry Connick Jr.
Synopsis: A story centred on the friendship between a boy and a dolphin whose tail was lost in a crab trap. (Available Dec. 15)
Director: Guy Ritchie
Starring Robert Downey Jr., Jude Law, Jared Harris
Synopsis: Sherlock Holmes and his sidekick Dr. Watson join forces to outwit and bring down their fiercest adversary, Professor Moriarty. (Available Dec. 15)
Director: Paul King
Starring Hugh Bonneville, Sally Hawkins, Julie Walters
Synopsis: A young Peruvian bear travels to London in search of a home. Finding himself lost and alone at Paddington Station, he meets the kindly Brown family, who offer him a temporary haven. (Available Dec. 16)
Synopsis: In this acclaimed show based on his best-selling autobiography, Bruce Springsteen performs acoustic versions of his music and shares personal stories. (Available Dec. 16)
Synopsis: Ellen DeGeneres is "relatable" in her debut Netflix original comedy special. Filmed at Seattle's Benaroya Hall, Relatable marks Ellen's return to stand-up after a 15-year hiatus. (Available Dec. 18)
Director: Wilson Yip
Starring Donnie Yen, Lynn Xiong, Jin Zhang
Synopsis: When a band of brutal gangsters led by a crooked property developer make a play to take over a local school, Master Ip is forced to take a stand. (Available Dec. 18)
Director: Lenny Abrahamson
Starring Brie Larson, Jacob Tremblay, Sean Bridgers
Synopsis: Held captive for years in an enclosed space, a woman and her young son finally gain their freedom, allowing the boy to experience the outside world for the first time. (Available Dec. 23)
Directors: Anthony Russo, Joe Russo
Starring Robert Downey Jr., Chris Hemsworth, Mark Ruffalo
Synopsis: The Avengers and their allies must be willing to sacrifice all in an attempt to defeat the powerful Thanos before his blitz of devastation and ruin puts an end to the universe. (Available Dec. 25)