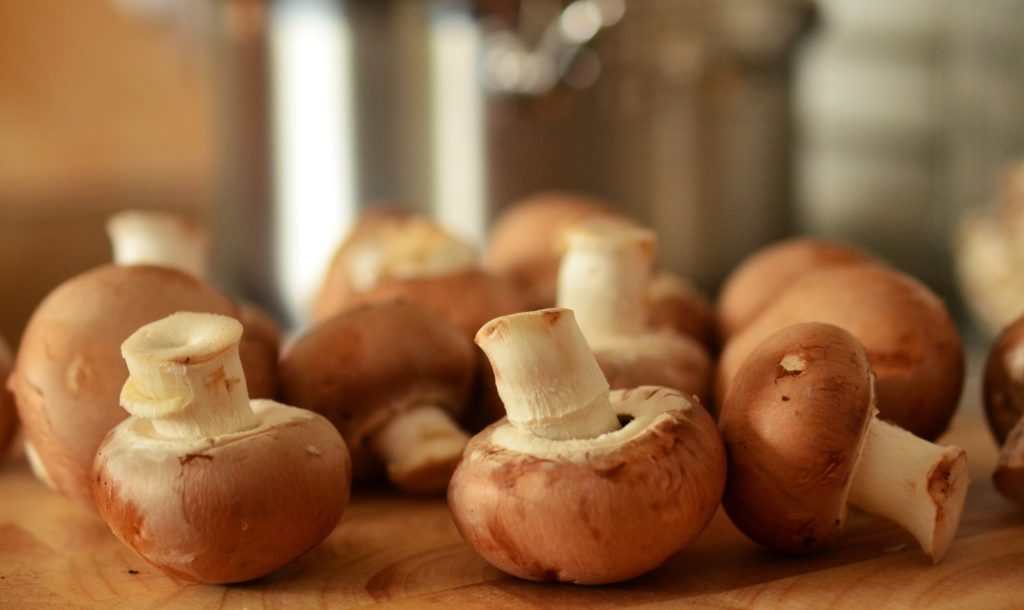 Many baby boomers reinvent themselves after retirement. We certainly can attest to this. After retiring from our chosen professions as a chiropractor and high school history teacher we moved to a more rural setting in upstate New York and decided to get our hands dirty. First we erected square beds where we tried our luck in the art of growing culinary herbs and vegetables. Next, we took a class on gardening at the local extension and saw a poster for an upcoming class about cultivating shiitake mushrooms. During the class, we both learned fascinating facts about this fungi, how to grow them and also decided on the spot to create a small niche farm selling them to local restaurants and specialty shops.  We got to work chain sawing down trees in our woods, cutting into small bolts and inoculating the bolts with spawn and stacked them into a low crib formation, under a stand of hemlock trees, where a year later they started sprouting mushrooms.
Do you know shiitake mushroom are known as a symbol of longevity in Asia because of the many health-promoting properties?  Eating shiitake mushrooms help with:
Reducing atherosclerosis

Antifungal effects

Cholesterol-lowering properties

Antiviral effects

Blood sugar stabilization

 Anti tumor properties
Shiitake mushroom contain the beta-glucan polysaccharide, lentinan. Beta glucans are sugars found in the cell wall of mushrooms that have demonstrated many of the health benefits of shiitake mushroom.  Recent research has shown that log-grown shiitake have 2.6 greater amount of lentinan than sawdust block grown shiitake. Good argument for eating log-grown shiitake mushroom rather than sawdust block produced that you usually find in the supermarkets.
Shiitake are also rich in B vitamins, a good source of minerals such as iron, selenium, copper, zinc and magnesium. Not only are shiitake a good source of vitamin D (especially once dried gills up), the antioxidant levels and dietary fiber are excellent.
Given this nutritional profile and its proven health benefits, log-grown shiitake have an extra bonus of being delicious; robust, woodsy, and the ultimate umami!
Where can you find log-grown shiitake mushrooms? Unfortunately, not from us.  As much as we loved growing shiitake mushrooms, it was super backbreaking work when you do it on a moderately large scale and even though we were fit boomers, it all became a little too much.  Also, we were getting nudges leading us to our next re-invention- that of authors/speakers- which led to the publishing our first book.
 Our advice is to skip the limp looking shiitake in the grocery store but hunt for them at your local farmers' market or specialty store. When you get them home, make a simple dish by sautéing some in extra-virgin oil with a bit of chopped garlic  and serve over pasta. You also will be exclaiming, "Holy Shiitake."
Dr. Lisa Cowley, a holistic chiropractor and nutritional counselor of 25 years, along with her husband, Victor Westgate, a high school educator of 34 years, are authors of Pack Lightly: Making Sense of the Second Half of Your Life. You can learn more at: www.joyinaging.com